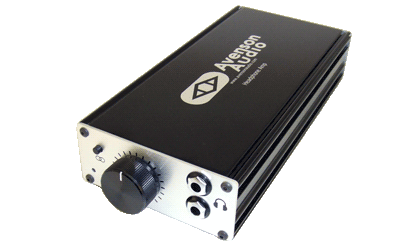 Originally made for in-house testing of the STO-2 microphones, the Headphone Amp is designed to bring out the best in your headphones. The convenient 10 inch long desktop form factor, high power and transparent operation make it ideal for any high quality headphone reference system.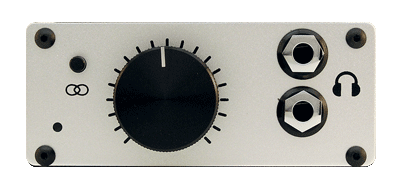 Two outputs allow you to drive multiple sets of headphones. The large volume knob feels nice and is easy to adjust. The push button is to engage the crossfeed circuit to reduce the extreme channel isolation that headphones exhibit. Crossfeed makes your headphones sound a bit more like listening on speakers. The Headphone Amp also features a white LED power indicator and a bright red clip indicator.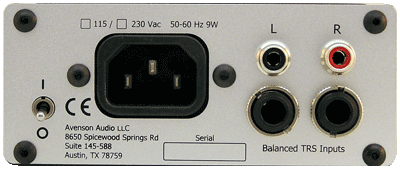 There are two sets of inputs: RCA unbalanced and 1/4″ TRS balanced. The unbalanced inputs skip the integrated balanced line reciever and can be used at the same time as the balanced inputs. The balanced inputs feature high common mode rejection and are normalled together so that plugging into one jack will put a mono signal in both ears.
Specifications
| | |
| --- | --- |
| Input Impedance | 48 kΩ |
| Input Overload Level | +24 dBu (balanced) |
| Gain (balanced /unbalanced) | +17.6 dB / +20 db |
| Frequency Response | 5 Hz – 100 kHz (+0/-0.5 db) |
| Signal to Noise | ≥ 107 dB |
| Max Output Power (at 1% THD) | 1.3W (33Ω load) |
| Power Requirements | 115 VAC / 230VAC internally switchable 9W |
| Size | 10×4.3×1.8 in (254x108x45mm) |
| Weight | 2.65 lbs (1.2 kg) |
Download the Users Guide.
For more information check out the FrequentlyAskedQuestions or contact us
What are people saying?
It's a testament to the capability of the Avenson when I say that it drove every headphone I own effectively (including the LCD-2, HD800, and T1), and never sounding like it was straining, even at high volumes.
Asr – Posted on Head-Fi.org